Background reading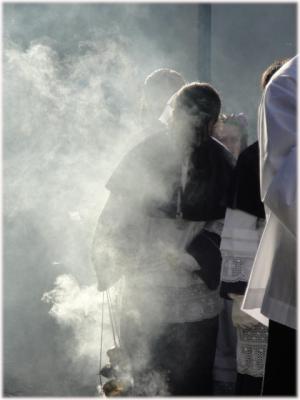 picture: Coco Garcia
Raymond Carr's Spain: A History
is a brilliant distillation of 3 000 years of Spanish history. It is only 300 pages long, illustrated, and immensely readable. George Orwell, Laurie Lee and Ernest Hemingway all wrote classic books on the Spanish Civil War and its aftermath. Laurie Lee's A Rose for Winter
is a memoir of his visit to Granada in the 1950's.
Ian Gibson's Federico Garcia Lorca: A Life
gives a detailed account of Lorca's life and death. It is particularly valuable as Gibson started work on the book in the 1960's, when many eyewitnesses and people who knew Lorca were still alive. Lorca's Granada: A Practical Guide
describes locations which were important in Lorca's life. Leila Mahfouz, the girl murdered in Blood Wedding used both of them in her research. If she'd been content with Gibson's explanation of the facts around Lorca's arrest and execution, maybe things would have turned out differently for her.
David Baird's Between Two Fires
is a masterly study of the guerilla war in southern Spain that followed the Spanish Civil War. This is the backstory for Blood Wedding.
Robert Irwin's The Alhambra is an absorbing and provocative modern history of the Alhambra, one of the world's most iconic buildings, whose presence dominates the city of Granada.
Michael Jacobs' Andalucia
(Pallas Guides) is both a guide and a cultural history of Andalucia. Beautifully illustrated, and very readable.
Chris Stewart's Driving Over Lemons: An Optimist in Andalucia (The Lemons Trilogy)
is a comic memoir of life in the mountains south of Granada, which in our novel, is home to the Romero family. In translation, it has become a best seller in Spain, too, though interestingly, the publisher describes it as a "novel" Had our characters been real people, Chris would have known them all well.
Paul Preston has written many books on the Spanish Civil War and its aftermath. Max's grandmother Paula reads them in translation.
Together, Giles Tremlett's Ghosts of Spain
: Travels Through a Country's Hidden Past and John Hooper's The New Spaniards
(Second Edition) are a wonderful source of information about contemporary Spanish society and culture. We use them at lot in our writing.
Produced and maintained by Book of Sand for PJ Brooke. J Fairbairn is a participant in the Amazon Europe S.à r.l. Associates Programme, an affiliate advertising programme designed to provide a means for sites to earn advertising fees by advertising and linking to Amazon.co.uk/Javari.co.uk/Amazon.de/Amazon.fr/Javari.fr/Amazon.it