Crime, Politics and Civil War.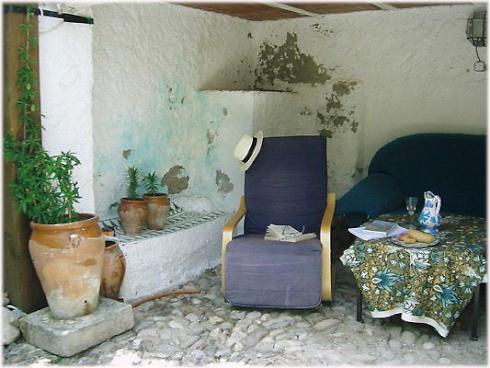 Jane Brooke
P.J. Brooke looks at Spanish crime writing…and novels about Spain.
Medieval Spain was Jewish, Christian and Muslim, a culturally diverse, vibrant patchwork of Muslim and Christian Principalities. But in 1492, the Catholic kings conquered Granada, the last Muslim kingdom, and Columbus discovered the Americas. "Los Reyes Catolicos", Isabel and Ferdinand celebrated by expelling the Jews who did not convert to Christianity, and later, the Muslims. Church, Crown and Military created a repressive Catholic state which lasted, almost without let-up, until the death of General Francisco Franco in 1975. For nearly 500 years, Spain was not an easy place in which to be a writer. The possibility of torture or imprisonment was always round the corner for those who questioned orthodoxy. The Spanish Inquisition, the Church's investigation and enforcement agency, was only abolished in 1834.
But the urge to write, and to read never went away, and despite civil wars, continued censorship and a small reading public, some good novels were produced in nineteenth century Spain. In 1853, 13 years after Edgar Allan Poe invented the genre, Pedro Antonio de Alarcón wrote Spain's first mystery, The Nail and other Tales of Mystery and Crime. Translations of the Sherlock Holmes stories led to local imitations, but the mystery novel never really caught on, and Alarcón, Peréz Galdós and their contemporaries were more influenced by Sir Walter Scott, Dickens and Balzac than Wilkie Collins.
The bloody Spanish Civil War of 1936–1939 turned the clock back as writers were murdered, like Granada's great poet, Federico Garcia Lorca or went into exile. In the 35 years of Franco's dictatorship, which followed the Civil War, Spain was isolated from both Europe and North America. Mysteries were published, but heavily censored, and, of course, they were conventional police procedurals. Francisco García Pavon wrote a series of novels featuring local Police Chief, Manuel Gonzalez "Plinio," and his Dr Watson, the vet, don Lotario. The "Plinio" novels, set in a small Spanish provincial town, were very popular, and made into a T.V. series. But they are mild in a Miss Marple way, when Franco's cops were brutal and corrupt. Only after Franco's death in 1975 did mystery novels come in from the cold, when writers used them to ask tough questions about Spanish society and question state-sponsored police procedures.
The breakthrough happened in Barcelona, with a clutch of novels that depict a city riddled with corruption, violent and raw. Francisco González Ledesma's Commissioner Ricardo Mendez stories were originally banned under Franco. Manuel Vásquez Montalbán's series has an ex-Communist private investigator, Pepe Carvalho and a call girl assistant (see Murder in the Central Committee.)
In Madrid, Juan Madrid's Chandlerian hero Toni Romano was an ex-cop, boxer and debt collector and Madrid's other books featured Manuel Flores, a gypsy police officer coping with prejudice. Jorge Martinez Reverte's journalist investigator, Julio Galvéz, investigated crimes all over Spain, illuminating social and political problems. Galvez en Euskadi dealt with Basque terrorists ETA.
Younger generations have carried on this tradition such as Teresa Solana's A Not So Perfect Crime
, a stylish and witty portrait of Barcelona's nouveau riche, and in Madrid, novels by David Torres and Antonio Jimenez Baza.
The problems of identity play an important role. The fiercely independent regions of Cataluna, the Basque country and Galicia have produced crime novels first written in local languages — Itxaro Borda's Basque novels, and Carlos G. Reigosa's Galician novels. Women novelists have, for the first time, also come to the fore. Borda's investigator is (good heavens) lesbian.
From the 1990s, Arturo Perez Reverte has dominated the Spanish mystery scene, with books that go way beyond the standard crime novel. The Dumas Club is a Gothic tale about rare books, which strays into Dan Brown territory, but does it far better. It was filmed by Roman Polanski as "The Ninth Gate" with Johnny Depp. The Flanders Panel; The Fencing Master, The Seville Communion, and The Queen of the South are all strong, meticulously researched, and never boring. Our own detective hero, Inspector Max Romero, enjoys Perez Reverte's books, and discovers in The Flanders Panel a vital clue in one of his own cases. Close study of the chess game in the Flanders Panel falsifies Hassan's alibi in Blood Wedding. Or does it?
Lorenzo Silva, one of Spain's most successful crime writers, has produced two very modern Guardia Civil officers in the Basque Ruben Bevilacqua and his assistant, the Mallorcan Virginia Chamorra, both of whom grapple with the conflicts between individual liberty and social responsibility in a democratic Spain, and reflect changing perceptions of the cops. Unfortunately his novels are not available in English right now, but we hope they will be soon.
Juan José Millás parodies the detective form to explore the relations between appearance and reality. And Eugenio Fuentes' Depths of the Forest, Blood of the Angels and At Close Quarters revert to the more traditional psychological investigation. Carlos Ruiz Zafón's novels deserve special mention. The Shadow of the Wind, set in Barcelona in 1945 explores the psychological pressures of fascism. And censorship. A thriller. The book isn't perfect, but in translation, extremely popular.
At the more literary end of the scale, José Carlos Somoza won the 2003 Crime Writers Association Gold Dagger for The Athenian Murders, a re-creation of a deeply strange but utterly believable ancient Athens.
Soldiers of Salamis by Javier Cercas and Anne McLean is a marvellous novel (beautifully translated) about a mysterious incident in the life of Spain's leading Francoist poet during the Civil War.
Javier Marías won the Dublin IMPAC award for A Heart so White. It's a thriller, but slow and subtle, unravelling how a young translator is drawn into a mystery in his own family. It moves between contemporary Madrid and Cuba in the 1950s, slowly revealing a family secret which perhaps would be better forgotten entirely. Max and Margarita argue about A Heart So White on their epic bar-crawl in our A Darker Night. There is something in Marías' book which illuminates the tragedy in our own novel.
Victoria Hislop's The Return isn't strictly a mystery novel, but my aunt enjoyed it very much, and it has introduced the realities of the Spanish Civil War and its impact on Granada to a wider English speaking audience.
The great C.J. Sansom left Tudor England for Winter in Madrid, a thriller about the Allies' struggle to keep Franco out of the Second World War. In our novel A Darker Night Max gives a copy of Winter in Madrid to Margarita. It reveals a dark episode in Spanish history to a Spaniard… the forced removal of thousands of children from Republican families, and it makes her think about her own family.
Julian Rathbone wrote many thrillers. Lying in State, which may be one of his best, is set in Madrid, immediately after Franco's death. An impoverished Argentinian bookseller is given the job of authenticating tapes made by Argentinian dictator Juan Domingo Perón. If they are what they seem to be, the myth of Peron's late wife Evita could be damaged beyond repair. A great read.
Robert Wilson's Seville based Javier Falcón books are rather more hard-boiled than our Max Romero series, but many people enjoy them. American Rebecca Pawel's series is set immediately after the Civil War. Her Lieutenant Carlos Alonzo y León comes from one of the families which did well out of the War, which gives it a particular flavour. Others are sure to follow.
Spanish crime novelists mostly grapple with Spain as it is, its problems of social mobility, migration and dislocation, endemic corruption at local, regional and national levels, the economic boom and now the bust, the new immigrants crossing the narrow straits which separate Spain from Africa, and flying in from Latin America, the drugs and people trafficking. Spain inclines more to the American hard-boiled social criticism tradition than to the English whodunit. And is the better for that.
Produced and maintained by Book of Sand for PJ Brooke. J Fairbairn is a participant in the Amazon Europe S.à r.l. Associates Programme, an affiliate advertising programme designed to provide a means for sites to earn advertising fees by advertising and linking to Amazon.co.uk/Javari.co.uk/Amazon.de/Amazon.fr/Javari.fr/Amazon.it