Useful websites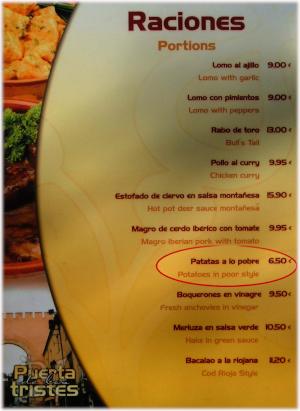 For detailed information on Granada, including history, tapas bars, and restaurants granadainfo covers most things.
"Al Sur de Granada" is a particularly nice bar, wine shop and deli, which specialises in the Granada wines Max Romero likes so much. It is on Granada's original main street, Calle Elvira, just behind the Moorish Elvira Gate
In A Darker Night, there is a dramatic scene in Frigiliana, a lovely white village about 5 km inland from the resort of Nerja. The mountains and river gorges around Frigiliana offer some of the best walking in Granada province, and John Keogh offers guided walks there 3 times a week from October to May.
If you want to follow news stories in southern Spain… including the struggle of republican families to find the graves of loved ones who disappeared during and after the Civil War, which is a constant theme in our books, and the long running investigations into corrupt property deals which inspired A Darker Night visit www.theolivepress.es
The renovation of Max Romeros' neighbourhood, the Albayzín is not without controversy, but the process has at least produced some lovely places to stay. One of these is the Carmen de Toqueros, a fifteenth century house on Calle San Juan de los Reyes. It is almost next door to the famous flamenco club, Peña de la Plateria, which Max visits in Blood Wedding.
If you read Spanish, you may want to check out the website of the Albayzín Residents Association.
Author David Baird's site has links to all manner of interesting things and people in Andalucia, including star cook Janet Mendel's site, and a great humour site called "In the Garlic."
Granada is a city of festivals. The Granada International Poetry Festival is mostly in Spanish, but West Indian Nobel prizewinner Derek Walcott was the star of the show this year.
The Granada International Festival of Music and Dance, 25 June to 14 July offers performances of a very high standard. Daniel Baremboim has a residency. Tickets go on sale in April, and sell out quickly, but performances at the linked Early Music Festival and FEX (the Fringe) are free… providing you are in the queue at the venue an hour before the doors open.
Produced and maintained by Book of Sand for PJ Brooke. J Fairbairn is a participant in the Amazon Europe S.à r.l. Associates Programme, an affiliate advertising programme designed to provide a means for sites to earn advertising fees by advertising and linking to Amazon.co.uk/Javari.co.uk/Amazon.de/Amazon.fr/Javari.fr/Amazon.it